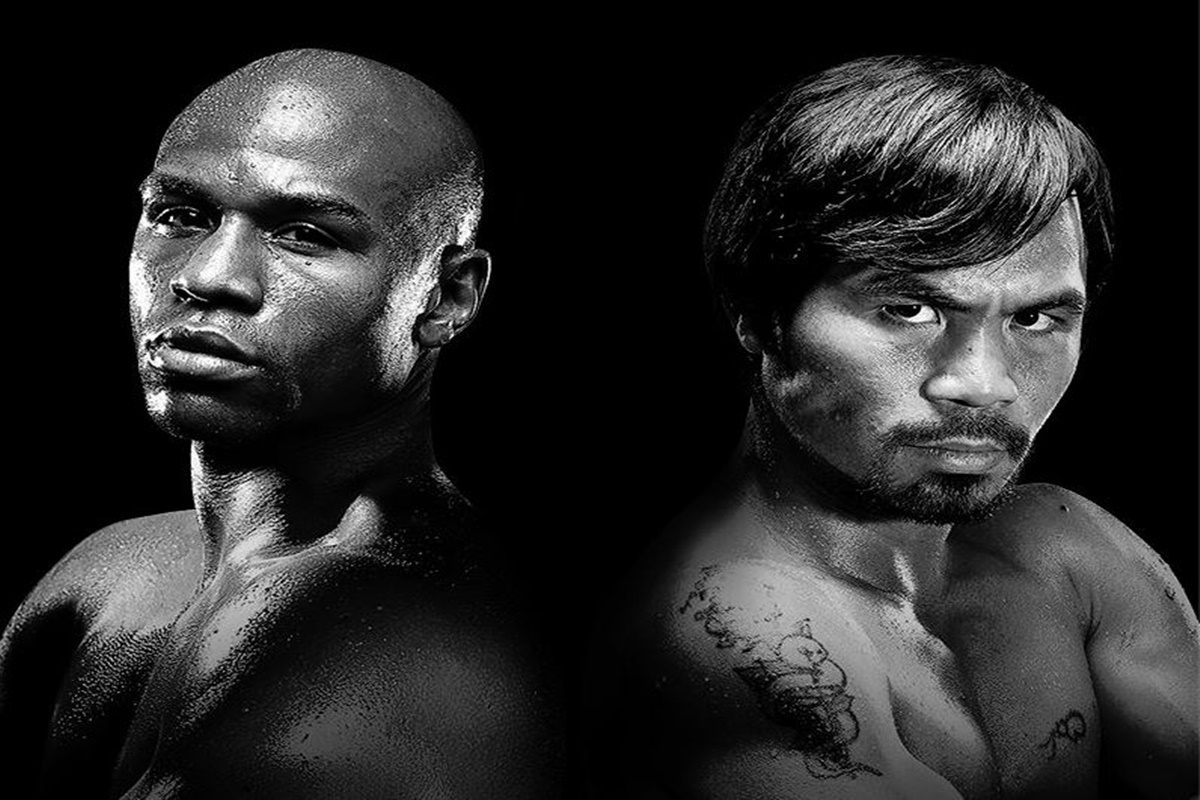 Could we see Mayweather vs Pacquiao 2?
Close your eyes and it could 2009 again. Floyd Mayweather returned from a shortlived hiatus, while big rival Manny Pacquiao deposed an admired welterweight champion. Of course it would be a further six years before the two legends met in the ring and, if Pacquiao has his way, it will take slightly less time to secure a rematch of his disappointing decision defeat. The living legend and Filipino Senator dethroned Keith Thurman for the Super WBA crown in July and, after an April outing, hopes to get revenge over Mayweather, who has stated his intention to come back this year, in November 2020.
"The real purpose is hopefully some closure with Floyd Mayweather," revealed MP Promotions President and Pacquiao advisor, Sean Gibbons. "We hope to fight in April, we've had a lot of offers in the Middle East, he's a worldwide icon like a Michael Jordan or a David Beckham, but if not then somewhere back in the US. Then he would love to have Mayweather. There's a lovely stadium in Vegas, the Vegas Raiders' [Allegiant] Stadium, which will be done in September for the new NFL season and what a way to inaugurate the stadium. This time, the Senator is a little older, but Mayweather has been inactive; they could have a real interesting fight. A fight like that would be November.
"At 41, I see all these nutjobs on Twitter who say he should fight Terence Crawford, Errol Spence, but what exactly would it prove if he beats them? His legacy is already there."
Pacquiao had well-documented injury problems leading up to the first Mayweather fight and was thought by many observers to be finished at top level following the shock setback to Jeff Horn in 2017. Manny has always been resilient, however, and proceeded to go on an impressive three-fight winning streak, culminating in a wonderful performance versus Thurman that turned back the clock.
"He opened as a 2-1 underdog and that really excited him," Gibbons said of Pacquiao. "Thurman can talk and talk and that fired the Senator up so much. His legacy is so much bigger than Mayweather, who basically retired in 2015. He's the fighter of the first half of the decade, but how can you be Fighter of the Decade if you only fought in half of it? It's between Canelo and the Senator and I lean towards the Senator because he only lost one fight after Mayweather, to Horn, and Canelo, in his prime, beat GGG in his two biggest wins. The Senator won a world title at 147lbs at 40 years old against a guy in his prime and after getting written off coming out of Australia versus Horn. That is one of the top three wins in the Senator's career."
It appears Danny Garcia, who faces Ivan Redkach on January 25, remains the frontrunner to oppose Pacquiao in April, although if the show takes place in the Middle East that may bring Amir Khan, who is popular in the region, into the reckoning; Gibbons believes the Brit is "all played out in America." Manny seems as enthusiastic as ever regarding his boxing but the biggest threat to his continued success, alongside Father Time, would well be his political focus and workload. Gibbons, though, lauds Pacquiao's ability to balance his competing priorities.
"He's amazing at that," Sean declared, from Las Vegas. "The guy can have a hundred people in and out of his office all day but if he's training he goes to a gym a few miles away. He also lives a very clean lifestyle. When he's about 60 days out from a fight, he'll work out at 1pm at the Elorde Gym, the Senate starts at 3pm. He bounces over, goes home, relaxes, plays chess, the next morning does his run and everything, then back to the gym.
"He's so balanced, I never see this guy get worked up. I go from one to crazy in 10 seconds but he's done it so long, you can't imagine how many people he sees in a day. He lives a really balanced life and that's due to God and his faith. I'm in awe of the things he does, I just shake my head. He plays a lot of basketball when he's not boxing, eats the right foods.
"People love Mayweather flashing jewellery, Crawford and Spence cussing at each other, but the Senator is out there helping people; other fighters need to look at what he does as a role model. Boxing is something he still does but in a way it's his hobby now. His real passion is changing his country."