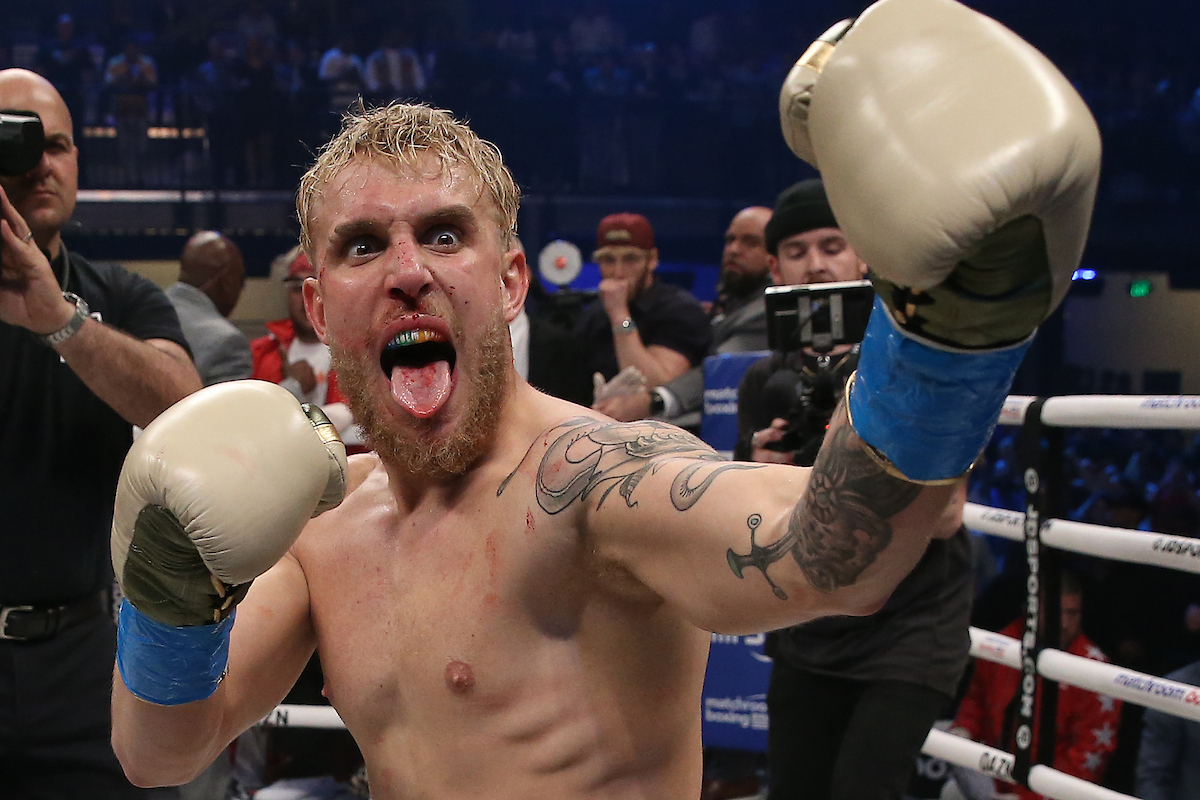 Jake Paul celebrates his quick win over AnEsonGib (Ed Mulholland/Matchroom Boxing USA)
In the run-up to last night's heavily hyped contest in Miami between two social media stars making their debuts as professional fighters, the bookies had Jake Paul as the narrow favourite. In fact the contest was over in the blink of an eye with the brave AnEsonGib totally outgunned in the boxing skills department. He tried hard and never rarely a backward step, but illustrated perfectly the difference between an occasional have-a-go fighter and somebody who had trained diligently for the event. The referee was correct to stop the fight after the third knockdown to deliver a stoppage with Jake Paul landing right hands at will.
The manner and style of Paul's victory over the previously undefeated AnEsonGib has propelled him to No. 1 on the YouTubeFighterRank pushing KSI down to second, his older brother Logan Paul to third spot and Jake's victim drops to fourth from his previous position at No. 3.
The question now is will KSI accept the challenge from Jake Paul to avenge the narrow defeat of Logan late in 2019? International sports streaming platform DAZN are clearly keen to make it happen so finance should not be a barrier, and Sky Sports in the UK seem to have embraced this new member of the boxing family with cautious enthusiasm. So, game on.
KSI has said on Instagram, "I don't like Jake and I think the whole world doesn't like Jake. If he does manage to get past the big Gibber then yes, I will fight Jake 100%."
For KSI there is the chance to 'do the double' on the Paul family and for Jake Paul the chance for revenge by proxy and making good what he perceived as a poor judging decision which gave the Londoner a narrow points victory over Logan. In addition, there is an opportunity for Jake to keep his recently acquired No. 1 status on the YouTubeFighterRank and for KSI the opportunity to reclaim the top spot.